Deutsche Website

---
Ludorf manor in calendar 2019
---
Langensee manor house in calendar 2021
---
A manor house for a whole group!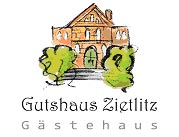 The guest house Zietlitz offers the suitable ambience for family celebrations, small seminars, groups of friends of historical manor houses; nature lovers, yoga groups and much more.
---
Manor House Lehsen
The estate Lehsen had been a fiefdom of the von Blücher family from the middle ages up to 1690. In this year the estate was purchased by Hieronimus Wiegand von Laffert.
---

---

---
At the end of the 18th century Lehsen experienced an extensive transfiguration under Ludolph Friedrich von Laffert, his son Ernst August further extended the manorial complex and the village. In the spacious park guest houses and a public swimming baths developed, also a gymnasium and a restaurant, which altogether made Lehsen a popular destination for outings.
Commissioned by Ernst August von Laffert the manor house was also newly built in 1822. The beautiful neo-classical rendered building was created according to plans of the architect Joseph Christian Lillie. Sculptures of stags, which were replicas of the deer of the portal at the Zoo at Neustrelitz, rested on top of the gate pillars to the courtyard entry, which were created by Christian Daniel Rauch. On a motte a gothic revival style mausoleum was erected in 1868. Some members of the von Laffert family were laid to rest here.
In 1904 the von Laffert family had to sell Lehsen, the estate went to Wilhelm Jäger, in 1928 to Dr. Sprenger, and in 1937 it was finally opened to settlements.
After WWII the manor house accommodated refugees and a children´s home, it was also used by the community and the LPG (agricultural production cooperative). The LPG initiated a restoration of the building during the 1970ties.
From 1990 until 1999 the manor house stood empty. After a new owner was found restoration work took place until 2004, from then on it has been inhabited.

---
Keywords: