Deutsche Website

---
Ludorf manor in calendar 2019
---
Langensee manor house in calendar 2021
---
A manor house for a whole group!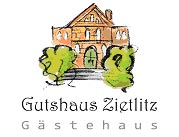 The guest house Zietlitz offers the suitable ambience for family celebrations, small seminars, groups of friends of historical manor houses; nature lovers, yoga groups and much more.
---
Manor House Langhagen
The estate and the village Langhagen were probably originally a fief of the von Oldenstadt family (or von der Oldenstadt). After their extinction in the mid 15th century, Heinrich Hahn of Kuchelmiss received the fief in 1451 and the estate was kept in possession of the Counts Hahn until 1780.
---

---

---
In that year, Lieutenant General Joh. Ludwig Count of Wallmoden-Gimborn acquired the estate, which he ceded to Privy Councillor Otto von Hahn in 1796. In 1815 Privy Councillor Georg Ludwig Wedemeyer acquired the estate, he was elevated to the nobility in 1819.
The manor house in its present form was built on his order by the Laage construction office under the direction of Paul Korff, incorporating the predecessor building.
In 1846 ownership changed once again: the estate comes into the possession of the Barons von Maltzan. Since 1908 Langhagen was owned by the commoner Georg Bennet McBride, followed by Franz Richter and later his heirs.
Today the manor house is privately owned, renovated, and inhabited.
---
Structure of ownership before 1945:
| | |
| --- | --- |
| 1780-1796 | Lieutenant General Joh. Ludwig Count of Wallmoden-Gimborn |
| 1796-1815 | Privy Councillor Otto von Hahn / Brothers von Hahn |
| 1815-1846 | Privy Councillor Georg Ludwig (von) Wedemeyer |
| 1846-1907 | Ernst Otto Friedrich von Maltzan (Wartenberg near Penzlin) |
| 1907-1908 | Georg Bennet Mc. Bride |
| 1908-1928 | Franz Richter / Gertrud and Franziska Richter |

---
Keywords: