Deutsche Website

---
A manor house for a whole group!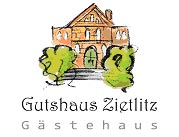 The guest house Zietlitz offers the suitable ambience for family celebrations, small seminars, groups of friends of historical manor houses; nature lovers, yoga groups and much more.
---
City Guide Stralsund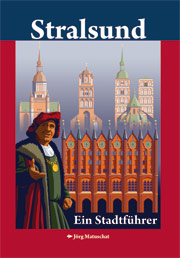 for guests of the Hanseatic city: A richly illustrated ramble through the present and history of the Hanseatic city of Stralsund with a map of the old town.
---
Zimkendorf Manor House
The estate was owned by Niclas von Braun until 1619. In that year Duke Philip Julius of Pomerania acquired it in a trade. It later went to the Swedish crown.
---

---

---
In 1630 the head of the Stralsund cloth guild, Johann von Scheven, bought the estate, which after his death was divided among his children and not long thereafter partially reverted to the Swedish crown. In 1722 the Swedish captain Hinric von Sodenstern acquired the property. Before its conversion to smallholdings in 1929 it was owned by the von Pachelbel-Gehag family. From 1929 to the end of World War II Valentin Unkrig worked it. The manor house was built in 1777. From 1797 to 1858 it stood empty but was then restored. The house was renovated in 1983 for the 750th anniversary of the community. Joachim Pluhm is the current owner. It is used as a residence.

---
Keywords: