Deutsche Website

---
Weddings & celebrations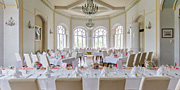 in the stylish ambience of Gamehl Castle - the faithfully restored ballroom offers room for 80 people.
---
A manor house for a whole group!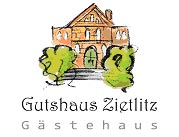 The guest house Zietlitz offers the suitable ambience for family celebrations, small seminars, groups of friends of historical manor houses; nature lovers, yoga groups and much more.
---
Manor house Ganzow in calendar 2022
---
Manor House Groß Siemen
The first documented reference to Groß Siemens dates back to 1355. The manor house was rebuilt around 1890 with the main building on the old baroque foundation of the previous house.
---

---

---
This part of the manor house is a two-storey brick building lying on stone, with three sets of windows and a hipped roof. The house may have been influenced by the English manor house building style and is classified as Renaissance Revival architecture. High rectangular, strongly profiled windows with striking rendered frames decorated with keystones or rooves. An elaborately worked, neo-classical entrance supports a balcony with two Doric columns. The brick faҫades are separated by light stepped rendering strips and sills. The one-storey side wing with two sets of windows is built in the same way but has a simple gable roof.
Two generously sized holiday apartments match the stylish ambience of the house. The colour-matched hand-rolled wallpapers, the pitch pine entrances and the wooden double windows radiate comfort and the charm of past times.
The park surrounding the manor house with its old trees was first documented in an old administrative map from 1768. Today the rosary complements the park with 3500 historic and English roses in hundreds of types with an enchanting perfume and play of colours. Wonderful views of the unspoilt gentle hilly landscape as well as solitary old oaks convey the character of an English landscape park. The rose park, with its old-style orangery from 2009, is surrounded by the gently meandering Hellbach which is crossed by a picturesque bridge on one of the walking trails. The orangery takes on the English park's theme in its building style. Roses can be grown in it so that the first roses can be seen in May which are later in profuse resplendence in the park in June.
The orangery is a festive, light-flooded room for exhibitions, concerts and private parties, with a wonderful view of the rose garden.
---
Structure of ownership prior to 1945:
| | |
| --- | --- |
| 1755-1773 | von Müller family |
| -1792 | Wilhelm Heinrich Dugge |
| 1792-1793 | Carl Ludwig Müller |
| 1793-1796 | Christian Carl Bartels |
| 1796-1798 | Dietm. Friedrich von Ladiges |
| 1798-1803 | chamberlain Friedrich Wilhelm von Plessen |
| 1803-1806 | von Röder family |
| 1806-1826 | von Plessen family |
| 1826-1901 | Maue family |
| 1901-1902 | chamberlain von Bülow |
| 1902-1938 | Ladislaus and Alexander Schröder |

---
Gutshaus Groß Siemen
18236 Groß Siemen, An der Sieme 13
Contact: Familie Schütte
Phone: 038292-829853
Email: schuetteSPAMFILTER@gutgrosssiemen.de
Url: www.gutshaus-gross-siemen.de
---
Keywords: