Deutsche Website

---
Historical mills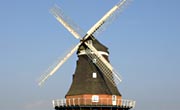 In some places these special technical monuments have been preserved. You can find many of them on the mill page.
---
Castle, Manor House or Farm House?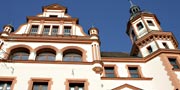 Information about the classification castle, manor house or farmhouse. Surely you must have asked yourself by which criteria we sorted the listing of manor houses and castles.
---
So that your dream does not become a nightmare
A real estate portal dedicated to castles and manor houses in Mecklenburg-Vorpommern and Brandenburg that supports you in every phase of your project's development.
---
Manor House Alt Vorwerk
Knight Martin von Brützkow was the owner in the 13th century. Later the estate came under the ownership of Lord von Ferber, who sold the Alt and Neu Vorwerk (ca. 800 ha.) estates for 80,000 Reichsthaler to Carl von Oertzen in 1826.
---

---

---
Alt Vorwerk is presented in the two calendars of 2018:
---
The estates were given by lottery to Hugo von Oertzen in 1851, the youngest son of Carl von Oertzen. He had the new manor house built by the architect Heinrich Gustav Thormann from 1859 to 1861 for the sum of 20,000 Reichsthaler. The Alt and Neu Vorwerk estates went to Otto-Jasper von Oertzen in 1918, the youngest son of Hugo von Oertzen. Otto-Jasper von Oertzen adopted his nephew Arthur in 1935. He could no longer accept his inheritance because of the political circumstances after 1945. Otto-Jasper von Oertzen died at Alt Vorwerk in 1945, after Soviet troops marched in, and was buried in the manor house park.
The manor house is in private ownership today.
The manor house has its old glory after eight years of renovation and rebuilding. There are five comfortable holiday apartments in different sizes for guests.
---
Holidays at the Alt Vorwerk manor house
Whether you are looking for quiet in the park behind the manor house, want explore near and far surroundings with a bicycle, experience unspoilt nature with a canoe on the Recknitz and Trebel or go on a steamer trip along the Müritz – the possibilities to have a relaxing or exciting holiday with us at Alt Vorwerk are as varied as the nature surrounding us.
---
Structure of ownership prior to 1945:
| | |
| --- | --- |
| in the 13th century | von Brützkow |
| 1674-1783 | von Vogelsang |
| 1783-1784 | von Hammerstein |
| 1784-1806 | von Ferber |
| 1806-1826 | von der Lühe |
| 1826-1945 | von Oertzen |

---
Herrenhaus Alt Vorwerk
17179 Alt Vorwerk,
Contact: Anna Hecker & Peter Resnizek
Phone: 039971-910000
Email: infoSPAMFILTER@gutshaus-altvorwerk.de
Url: www.gutshaus-altvorwerk.de
---
Keywords: