Deutsche Website

---
Weddings & celebrations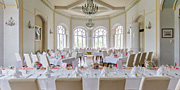 in the stylish ambience of Gamehl Castle - the faithfully restored ballroom offers room for 80 people.
---
A manor house for a whole group!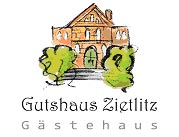 The guest house Zietlitz offers the suitable ambience for family celebrations, small seminars, groups of friends of historical manor houses; nature lovers, yoga groups and much more.
---
Manor house Ganzow in calendar 2022
---
Godow estate
Godow was since 1375 an inalienable component of the Teschendorf estate.
---

---
Structure of ownership pre 1945:
| | |
| --- | --- |
| 1375-1803 | von Preen family |
| 1704 | dairy farm belonging to Bandelsdorf, Mrs. von Preen |
| (1781)-1803 | captain Joachim Ulrich von Preen (see also Bandelstorf) |
| 1803-1807 | Friedrich von Langen (see Teschendorf) |
| 1807-1819 | professional huntsman Caspar Heinrich von Sielstorpff (see Teschendorf) |
| 1819-1828 | Joachim Friedrich Wendt (see Teschendorf) |
| 1828-1856 | Carl Ehrenfried Schlettwein (see Teschendorf) |
| 1856-1864 | brothers Schlettwein (see Teschendorf) |
| 1864-1878 | Carl Wilhelm Heinrich Schlettwein (see Teschendorf) |
| 1878-1890 | Dr. H. Junge |
| 1890-1902 | Manfred Count von Collalto; envoy: Syndikus Dahlmann from Rostock (see Teschendorf) |
| 1902-1911 | Manfred Count von Collalto and San Salvatore; envoy: Syndikus Dahlmann from Rostock (see Teschendorf) |
| 1911-1912 | head bailiff Karl Dreves (Teschendorf) |
| 1912- | Richard Titus-Livius (see Teschendorf) |
| (1922-1938) | Walter Titus-Livius (see Teschendorf) |
| -1945 | Walter Titus-Livius |

---
Keywords: