Deutsche Website

---
Manor house Manderow in calendar 2022
---
A manor house for a whole group!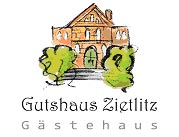 The guest house Zietlitz offers the suitable ambience for family celebrations, small seminars, groups of friends of historical manor houses; nature lovers, yoga groups and much more.
---
---
Manor House Maßlow
The Maßlow estate was owned by the von Meding family of Mecklenburg from 1799 onwards. They sold it in 1836 and used the proceeds to purchase the Schmakentin estate as well as the inventory and leasehold rights of the Groß Walmstorf estate.
---

---

---
The manor house has been privately owned since 1999 and was renovated as from 2000 on. By now holiday flats can be rented here.
The estate buildings are in decay.
---
Structure of ownership prior to 1945:
1648

The brothers Henning (Owner of von Dalwitz, deceased 1662) and Cuno Wulfradt (Owner of Lühburg and Duckwitz, deceased 1660) pledge the estate Maßloh which they jointly own.

1693 - 1768

von Schack

1768 - 1791

von Hintzenstern, until 1791 Emanuel Leonhard von Hintzenstern

1791 - 1799

Gideon Helmut Ernst von Hopffgarten

1799 - 1836

Georg Hans Werner von Meding

1836 - 1850

Johann Friedrich Keding

1850 - 1883

Heinrich Carl Friedrich Ludwig Keding

1883 - 1895

Heinrich Keding

1895 - 1899

Emil Friedrich Gustav Großkopf

1899 - 1902

Gustav Mannweiler

1902 - (1920)

Otto Freiherr von Langermann und Erlenkamp
The von Langermann und Erlenkamp family originated in Pomerania. In 1776 they were raised to the rank of barons by the Prussian King Frederick II.

bis 1945

Karl Freiherr von Langermann und Erlenkamp

---
Keywords: