Deutsche Website

---
Ludorf manor in calendar 2019
---
Langensee manor house in calendar 2021
---
A manor house for a whole group!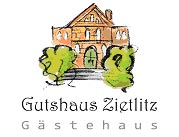 The guest house Zietlitz offers the suitable ambience for family celebrations, small seminars, groups of friends of historical manor houses; nature lovers, yoga groups and much more.
---
Manor House (Castle) Lühburg
Situated on the edge of `Mecklenburg Switzerland´ is the manor house Lühburg surrounded by moats and ramparts planted with old lime trees, which indicate an old fortified fortress.
---

---

---
During the 14th century Lühburg was accounted to have been in possession of the von Bassewitz family. After the building´s predecessor had been destroyed during the Thirty Years´ War Ludolph Friedrich von Bassewitz commissioned the building of the current manor house in 1725. The building consists of a two-storey main house with a higher gable-crowned centre section and two one-storey `Kavaliershäuser´ (houses in the castle grounds, separate buildings for staff and guests). The baroque three winged complex is regarded as the oldest surviving construction of its kind in Mecklenburg. In 1782 Joachim Ludolph von Bassewitz liquidated Lühburg and during the ensuing period the owners changed frequently until Count Heinrich Ludwig von Bassewitz retrieved the property in 1858. In 1945 the family was banished from Lühburg and the manor house was used to accommodate refugees. Unfortunately the valuable furniture was lost during this time. In 1966 a fire destroyed parts of the attic storey, rebuilding was carried out. Up to 1992 the house accommodated different facilities such as a school, the municipal office, a library, a kindergarten, a pub and so on.
In 1992 Professor Dr. Ing. Heinz Steffen purchased the manor house from the municipality. With a comprehensive restoration and rehabilitation he returned the house to its original countenance. Several holiday flats and a ballroom were created. In 2010 new owners took over the manor house which does furthermore invite guests for holidays in individually designed apartments.

---
Schloss Lühburg
17179 Lühburg, Dorfstraße 38
Phone: 039972-591110
Fax: 039972-591128
Email: infoSPAMFILTER@schloss-luehburg.de
Url: www.schloss-luehburg.de
---
Keywords: