Deutsche Website

---
Ludorf manor in calendar 2019
---
A manor house for a whole group!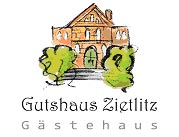 The guest house Zietlitz offers the suitable ambience for family celebrations, small seminars, groups of friends of historical manor houses; nature lovers, yoga groups and much more.
---
Dassow, "Castle Lütgenhof"
Lütgenhof Castle lies near Dassow directly on the nature conservation area around the Dassower lake in the middle of an extensive park.
---

---

---
The owner Clawes Parkentin Count of Lütgenhaue is first named in the fiefdom files of 1744. The Councillor of Justice Count Adolf Gottlieb von Eyben was named as the new owner in 1746. The feudal lord von Paepcke purchased the fiefdom estate Lütgenhof in 1816. They built the manor house in neo-classical style starting in 1839. Renovation of the buildings took place in 1890. The north wing and the conservatory were built during this time. After expropriation from the von Paepcke family after World War II, the manor house was used as a children's home and refugee accommodation up until 1947. A professional school later moved into the building and then the staff of the National People's Army. The Mast-Jägermeister AG purchased the manor house in the 1990s and had it extensively renovated. You can spend your holiday in the Schlosshotel with its excellent cuisine since 1999. There is a wonderful view of the surrounding landscape from the terrace.

---
Keywords: