Deutsche Website

---
A manor house for a whole group!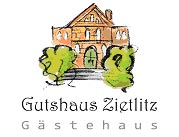 The guest house Zietlitz offers the suitable ambience for family celebrations, small seminars, groups of friends of historical manor houses; nature lovers, yoga groups and much more.
---
City Guide Stralsund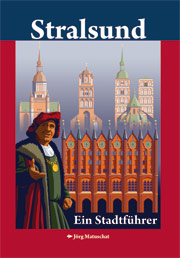 for guests of the Hanseatic city: A richly illustrated ramble through the present and history of the Hanseatic city of Stralsund with a map of the old town.
---
Zülow Manor House near Sternberg
In 1871 noted architect Martin Haller, builder of the Hamburg City Hall among others, erected the house in classical style for Johannes Hillmann. In the entry foyer hang reliefs by the Danish sculptor Thorvaldsen.
---

---

---
The estate of Zülow once embraced 513 hectares (1268 acres). Horses transported goods, grain, and other agricultural products over narrow-gauge tracks to the railroad station in Dabel. By marriage the estate came into the possession of the von Dallwitz family, which in April 1945 left Zülow with their four children and workers, headed west. During the East German regime the house contained, among other things, a cooperative store with storeroom and office, a collection center for eggs, a village tavern, and a cultural center. The house, monument-listed inside and out, was completely refurbished in 1998-1999 after standing empty for several years and threatening to decay; thereafter it served as a vacation home for many years. After a change in ownership it is today totally private.
On the former estate grounds stands the largest hydroelectric plant in northern Germany, a technical monument built in 1920 that still produces power today.
---
Owners to 1945:
| | |
| --- | --- |
| 1700-1793 | von Scheel |
| 1779 mortgaged, 1793 (hereditary)-1841 | |
| (1781)-1793 | Berend Christoph von Scheel; mortgage holders, the heirs of Lt.-Col. C.F. von Bülows |
| 1793-1840 | Captain Jaspar Friedrich von Bülow |
| 1840-1843 | August Dethlef von Storch |
| 1843-1844 | Gustav von Storch |
| 1844-1862 | Groom of the Bedchamber August von Zülow |
| 1862-(1916) | Johannes Christian Ludwig Carl Hillmann |
| (1922-1927) | Frau Julie von Dallwitz née Hillmann |
| (1929-1938) | Otto von Dallwitz |
| -1945 | von Dallwitz family |
Zülow appears in the 2011 weekly calendar

---
Keywords: