Deutsche Website

---
A manor house for a whole group!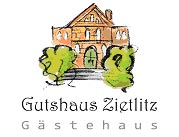 The guest house Zietlitz offers the suitable ambience for family celebrations, small seminars, groups of friends of historical manor houses; nature lovers, yoga groups and much more.
---
City Guide Stralsund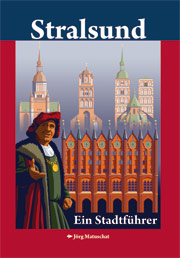 for guests of the Hanseatic city: A richly illustrated ramble through the present and history of the Hanseatic city of Stralsund with a map of the old town.
---
Zickhusen Manor House
The manor house in Zickhusen is a substantial, sprawling half-timbered structure probably dating from the 18th century. Today as in the recent past it is used for administrative purposes.
---

---

---
As early as the 15th century the Zickhusen estate belonged to the noble family of the same name; later it was sold to the ducal house of Mecklenburg. Occasionally members of the ducal family lived there. From 1918 to 1945 the property was in the possession of the grand ducal estates administration. Grand Duke Friedrich Franz IV and both his sons, who had studied agriculture, stayed in Zickhusen often, especially since they occupied Wiligrad Palace not far away, the residence they most preferred along with Ludwigslust. Across from the manor house is the former head forester's residence. Even today the forestry ensemble and the estate complex form an almost unchanged architectural whole. The forester's house was recently sold to a private individual. Very old oaks stand on the village green. The village church is worthy of mention. It was built in the classical style between 1824 and 1827. It is a strikingly beautiful sacred building and today is one of the few classical churches in Mecklenburg. Grand Duke Friedrich Franz of Mecklenburg-Schwerin, commemorated by an old memorial stone in front of the church, was responsible for the construction of the church as well as its patronage.

---
Keywords: