Deutsche Website

---
A manor house for a whole group!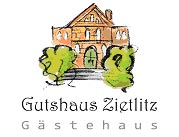 The guest house Zietlitz offers the suitable ambience for family celebrations, small seminars, groups of friends of historical manor houses; nature lovers, yoga groups and much more.
---
City Guide Stralsund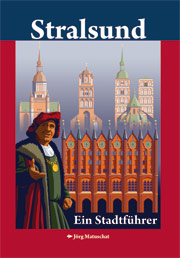 for guests of the Hanseatic city: A richly illustrated ramble through the present and history of the Hanseatic city of Stralsund with a map of the old town.
---
Zettemin Manor House
Zettemin lies south of Reuterstadt Stavenhagen. Far from busy roads, the small village is blessed with a uniquely beautiful landscape. It once belonged to the Dargun Monastery before passing to the von Maltzahn family.
---

---

---
Pictures: Sebastian Haerter
From 1852 it belonged to the von Heyden-Lindens, passing at the beginning of the 20th century to Georg Graf (Count) von Schwerin, who farmed the estate for 26 years until the end of World War II. The stylistically unusual house was built of brick in the middle of the 18th century. The side wings connect in a half-moon shape to the main house of the Baroque complex. After World War II the building housed residences and a kindergarten. Today it is owned in part by a private individual and in part by the municipality and is still partly occupied.

---
Keywords: