Deutsche Website

---
A manor house for a whole group!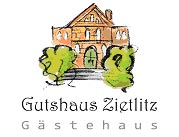 The guest house Zietlitz offers the suitable ambience for family celebrations, small seminars, groups of friends of historical manor houses; nature lovers, yoga groups and much more.
---
City Guide Stralsund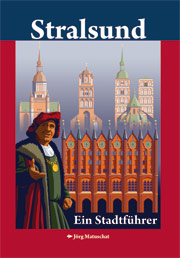 for guests of the Hanseatic city: A richly illustrated ramble through the present and history of the Hanseatic city of Stralsund with a map of the old town.
---
Manor House Zeitlow
Zeitlow is located on the banks of the river Peene; the former landscape park that surrounded the manor house borders directly on to the river. In 1865 the manor was owned by Mr.Holtz(ß), around 1900 by Albert Westphal, and by Richard Bauer from around 1910.
---

---

---
After his death, his widow E. Bauer continued to run the estate.
Unfortunately, the manor house was not preserved it was demolished in 1988. Originally it had been a single-storey rendered building, on to which another storey was added later and in the middle of the 19th century the house received the elaborately designed gabled loggia on the courtyard side.
Enclosed by a boulder stone wall, there is an old overgrown cemetery in the park with some preserved gravestones.
Zeitlow can be found in the book "Fotografische Zeitreise Vorpommern" Band 4 ("Photographic Time Travel Vorpommern" Volume 4.)

---
Keywords: