Deutsche Website

---
Manor house Viecheln in calendar 2022
---
Design by ars-campus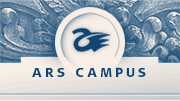 ars-campus, the specialists of webdesign, printdesign and logo – based in Rostock and Stralsund.
---
Vorwerk Manor House near Lassan
In the 13th century the Ramel family had its seat here. In following centuries the von Köller, Zitzewitz, von Weissenstein, and von Quistorp families were recorded as owners.
---

---

---
In 1845 the von Buggenhagen family acquired the estate and remained in possession until their dispossession through land reform. Afterwards the manor house was used for various purposes, including living quarters and a vocational school; the Free German Youth also used part of the building.

---
Keywords: