Deutsche Website

---
Manor house Viecheln in calendar 2022
---
Design by ars-campus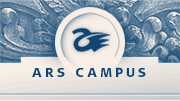 ars-campus, the specialists of webdesign, printdesign and logo – based in Rostock and Stralsund.
---
Vaschvitz Manor House
Until after 1525 Vaschvitz belonged to the Bergen Monastery. After the Reformation the estate passed to the reigning lord.
---

---

---
In 1624 the Vaschvitz estate became a subsidiary property of the Udars estate. In 1743 it passed to the von Platen family of Granskevitz and was farmed as a subsidiary of that estate. After the death of Carl von Platen in 1846 his second daughter Agathe married Cavalry Captain Hans Friedrich von Schultz. The 270-hectare (667-acre) estate remained in the possession of the von Schultz family until its dispossession after 1945 during land reform.
The manor house, built at the beginning of the 19th century, offered refugees a haven during World War II. It was also inhabited during the East German regime, but a lack of maintenance damaged the building so much that the last occupants moved out.
In the mid-1990s a family from Berlin acquired the ramshackle building and renovated it, after which time apartments have been rented out.
A former stable building was turned into a space for concerts, readings, and exhibits called the Vaschvitz Art Barn. Concerts connected with the Mecklenburg-Vorpommern Festival also take place here.
We introduce Vaschvitz in volume 2 of Fotografische Zeitreise Rügen [Photographic Time Travel Rügen].

---
Keywords: