Deutsche Website

---
Manor house Solzow in calendar 2022
---
Travelling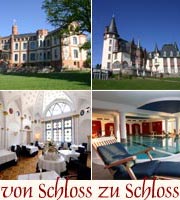 from castle to castle.
---
A manor house for a whole group!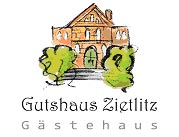 The guest house Zietlitz offers the suitable ambience for family celebrations, small seminars, groups of friends of historical manor houses; nature lovers, yoga groups and much more.
---
Manor House Sophienhof, Community of Grabowhöfe
In 1945 the main building of the manor house was blasted by SS units, after parts of the art collections of the Berlin museums and other museums had been transferred here since 1944. Parts of the wings remained intact and are now inhabited.
---

---

---
Although it appeared to be baroque, the manor house Sophienhof was not built until after 1938 in the style of the French country palace from the baroque period, by order of Dr. Maximilian von Rogister.
The former courtyard is marked by a cobblestone street. Of the estate complex a granary and a barn are extant.
---
Structure of ownership prior to 1945:
| | |
| --- | --- |
| 1780-1793 | The creditors of the von der Lühe family |
| 1793-1802 | Albrecht von Kamptz |
| 1802-1811 | August Ludwig von Thomstorff |
| 1811-1831 | Joachim Carl Bahlmann |
| 1831-1838 | Baron von Hammerstein |
| 1838-1874 | Gustav Carl von Oertzen |
| 1874-1890 | Helmuth von Blücher |
| 1890-1905 | Ernst Winkelmann |
| 1905-1906 | Karl Ernst von Meyenn |
| 1908 | Richard Braun |
| (1912)-(1919) | Richard Matthies |
| 1920-1924 | Adolf Fürst zu Schaumburg-Lippe |
| 1928 | Bernhard Haase |
| 1929 | Walter Granzow |
| 1937 | Dr. Maximilian v. Rogister |
| 1939 | Gebhard von der Wense |
| | Günther Quandt |

---
Keywords: