Deutsche Website

---
Manor house Solzow in calendar 2022
---
Travelling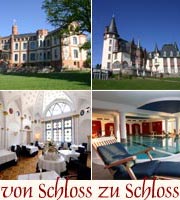 from castle to castle.
---
A manor house for a whole group!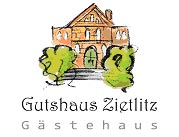 The guest house Zietlitz offers the suitable ambience for family celebrations, small seminars, groups of friends of historical manor houses; nature lovers, yoga groups and much more.
---
Manor House Schependorf
The area was referred to as Schepekendorf for the first time in 1339. The original location of the village is shown on the oldest field map from 1773 as an "Alten Hoff" land parcel.
---

---
The oldest document from 2 September 1636 says, "Hereditory Land-Marshal Ludwig Loachim von Lützow of Eickhoff and Hans von Bülow of Groß Rahdump settle that Lützow transfers all the rights and services of Schependorf, hunting rights etc. which are used and needed by him to Hans von Bühlow". A following documented reference from 1699 says that the Schependorf estate was managed by Captain Hellmut von Sperling and his wife v. Plessen auf Katelbogen and went bankrupt in 1646. Schependorf was taken over in 1699 by Captain Claus Christoph Schack of Wendorf, who sold the estate to Jürgen Friedrich von Kosboth on 14 December1750 for 8,000 Reichsthaler (RT). The estate was sold for 10,000 RT to Wilhelm Ehrenfried Schröder in 1779, and the rights of ownership were transferred to the merchant Caspar Henrich Lorenz in Rostock in 1780. He sold Schependorf to Baron Galle von Gallenfeld for 14,400 RT on 31 July 1784, who kept the estate until 1803. The present manor house with its thick walls and the many southern facing windows was already standing at this time. The estate was tenanted until 1805 and purchased by Ernst Ludwig Engel during this year. Mr. Engel sold the estate in 1832 to Mr. Johann Friedrich von Schnackenburg from Moisall for 28,400 RT, who only kept the estate for nine years. Karl Ortmann bought it from him (for 24,500 Reichmarks) for his eldest son August Georg Ortmann of Johanni in 1832. August Ortmann left the estate to his nephew Lieutenant Christian Ortmann in 1884. The estate was under the ownership of Marie Ortmann, maiden name Runge, from 1923 to 1939.

---
Gutshaus Schependorf
18246 Schependorf, Schependorf 9
Contact: Silke Pietsch & Ludger Rademacher
Phone: 038462-33887
Email: ra_pietSPAMFILTER@gut-schependorf.de
Url: www.gut-schependorf.de
---
Keywords: