Deutsche Website

---
A manor house for a whole group!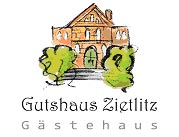 The guest house Zietlitz offers the suitable ambience for family celebrations, small seminars, groups of friends of historical manor houses; nature lovers, yoga groups and much more.
---
Oberhof manor, district of Sanitz
Oberhof was a demesne since at least 1778. In the 1920s, the estate began to be settled. In 1938 there were two tenants and 10 farmers in Oberhof.
---

---
Tenants of the demesne:
| | |
| --- | --- |
| (1778)-1780 | Briest |
| 1780-1784 | Keding |
| 1784-1788 | Lieutenant von Pressentin |
| 1788-1790 | Captain von Ehrenstein |
| 1790-1791 | Ms. Sam. Kümmel |
| 1791-1799 | Wilhelm Rosenow |
| 1799-1815 | Karl Heinrich Freese |
| 1815-1818 | Habel |
| 1818-1840 | Carl Dose |
| 1840-1859 | Wendt |
| 1859-1877 | Johann Schütt |
| 1877-1887 | Wilhelm Frick |
| 1887-1895 | Wilhelm Kellermann |
| 1895-1907 | Hugues |
| 1907-1921 | Gerhard Bohm |
| 1923 | Resettlement, residual estate Franz Jordan |
| 1928 | Resettlement, residual estate Wilhelm Thormann |

---
Keywords: