Deutsche Website

---
Neu Wendorf manor in calendar 2019
---
Design by ars-campus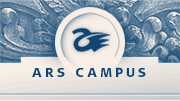 ars-campus, the specialists of webdesign, printdesign and logo – based in Rostock and Stralsund.
---
Neu Bartelshagen manor in calendar 2019
---
Neuendorf bei Rostock
Neuendorf wirkt von der Frontseite bescheidener, als es wirklich ist: Da das Gelände zur Parkseite stark abschüssig ist, offenbart das Gutshaus von Nordosten eine mächtige Erscheinung mit seinen zwei Geschossen und dem großen Zwerchhaus. Zu DDR-Zeiten wurde das Haus teilweise verändert. Heute gehört es dem Arbeiter Samariter Bund. Der bauliche Zustand ist schwer einzuschätzen, da die Sicht von beiden Seiten stark verwehrt ist.
---

---

---
Structure of ownership prior to 1945:
| | |
| --- | --- |
| ago 1775 | von Walsleben |
| (1781)-1813 | cavalry captain Carl David von Walsleben (see Petschow and Wolfsberg) |
| 1813-1826 | Gustav Wilhelm Wedige von Walsleben (see Petschow and Wolfsberg) |
| 1826-1872 | Carl Ludwig Wilhelm Wedige von Walsleben (see Petschow and Wolfsberg) |
| 1872-1892 | councillor of commerce Samuel Salomon (see Petschow and Wolfsberg) |
| 1892-1908 | Philipp Baller (see Alt Steinhorst) |
| 1908-1940 | Philipp Baller (vather) and Philipp Wilhelm Baller (son) |
| 1940-1945 | Mrs. Margarete Baller nee Böcker |
| | |

---
Keywords: