Deutsche Website

---
Neu Wendorf manor in calendar 2019
---
Design by ars-campus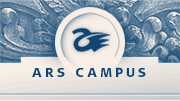 ars-campus, the specialists of webdesign, printdesign and logo – based in Rostock and Stralsund.
---
Neu Bartelshagen manor in calendar 2019
---
Manor House Neuenkirchen near Neubrandenburg
The oldest part of the Neuenkirchen manor house near Neubrandenburg was built for the von Gloeden family in 1646. The one-storey half-timbered house was rebuilt to a two-storey rendered building by the von Berg family in the 18th century.
---

---

---
The estate was under the ownership of the von Gloeden family from 1638 to 1695 and the von Stever family from 1859 to 1945.
The manor house was used for residential purposes, as a guesthouse and for administration after 1945.
---
Structure of ownership prior to 1945:
| | |
| --- | --- |
| 1638-1710 | von Glöden |
| 1710-1801 | von Berg |
| 1801-1813 | von Weltzien |
| 1813-1859 | von Berg |
| 1859-1945 | Familie Stever |

---
Keywords: