Deutsche Website

---
Neu Wendorf manor in calendar 2019
---
Design by ars-campus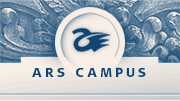 ars-campus, the specialists of webdesign, printdesign and logo – based in Rostock and Stralsund.
---
Neu Bartelshagen manor in calendar 2019
---
Manor House Neuendorf A
The place was documented for the first time in 1317. Neuendorf was a feudal estate of the von Schwerin and von Borcke families.
---

---
In 1779, Kurtshagen was established as a small farm belonging to Neuendorf. Neuendorf A has a 300-year-old park with rare plants and shrubs.

---
Keywords: