Deutsche Website

---
Manor house Manderow in calendar 2022
---
A manor house for a whole group!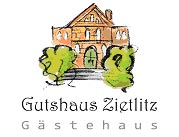 The guest house Zietlitz offers the suitable ambience for family celebrations, small seminars, groups of friends of historical manor houses; nature lovers, yoga groups and much more.
---
---
Manor House Mollenstorf
Mollenstorf lies a few kilometres west of Penzlin and is now a district of the small town. The estate was owned by the Bardenfleth family until the extinction of this branch of the family in 1548.
---

---

---
Until 1764, Johann von Lucka and Jürgen von Below, the von Holstein, Kalden and von Bibow families followed as owners. In 1764, Justus von Gundlach purchased the estate, which then remained in the hands of this family until its expropriation in 1945. The manor house, which is particularly impressive because of its size, was built around 1880. The coat of arms of the von Gundlach family can be found in the loggia on the courtyard front. Nowadays the manor house is only partially inhabited. Fragments of the park survived behind the manor house.
The church in Mollenstorf was first mentioned in 1335. A freestanding belfry with two bells from the 14th and 15th centuries stands on the west side of the church.
Around 1900, the von Gundlach family had farm workers' cottages, the large horse stable and the barn built, which are still extant.
North of the manor house there lies a grooved stone with two grooves, also called cult stone, sacrificial stone.

---
Keywords: