Deutsche Website

---
Manor house Manderow in calendar 2022
---
A manor house for a whole group!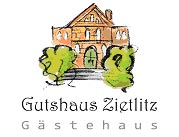 The guest house Zietlitz offers the suitable ambience for family celebrations, small seminars, groups of friends of historical manor houses; nature lovers, yoga groups and much more.
---
---
Manor House (Castle) Mentin
The town of Mentin is located south of Parchim, in the landscape conservation area of ​​the Ruhner Mountains, right next to the highway. A monumental representative manor house was erected on the edge of a small valley.
---

---

---
The estate was owned by the von Pressentin family at the end of the 19th century and, later, Mayor Arthur Poensgens, who also had the building constructed.
The so-called "Mentin Castle" was built between 1912 and 1913 in Baroque style, with art nouveau elements based on the plans of architect Paul Korff.
In 1916, the family Neuerburg from Hamburg acquired the estate.
After the Second World War, the manor house served as a children's home until 1996.
There is an open staircase and generous garden terraces from the manor house leading into the extensive park. Unfortunately, the park is now ragged and overgrown.
After 1996, there were plans to set up a hotel business with an automobile museum in the manor house. This plan was later abandoned, and the building was still empty in 2007.
Renovation of the manor house continued until 2013, and plans to expand the property are still on. The original distillery and several farmhouses made of rubblestone and bricks have been preserved and some are used as residential apartments.

---
Keywords: