Deutsche Website

---
Ludorf manor in calendar 2019
---
Langensee manor house in calendar 2021
---
A manor house for a whole group!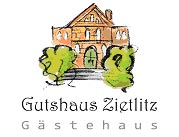 The guest house Zietlitz offers the suitable ambience for family celebrations, small seminars, groups of friends of historical manor houses; nature lovers, yoga groups and much more.
---
Manor House Lüssow near Güstrow
According to the "Großherzoglich Mecklenburg-Schwerinsches offizielles Wochenblatt 1847" (Official Mecklenburg-Schwerin Grand Ducal Weekly Announcements of 1847) of the 18th, October 1847 the estates Lüssow, Augustenruh, and Alt Gaarz owned by Gustav Stein are to be divided amongst the brothers Stein.
---

---

---
The manor house Lüssow is inhabited.

---
Keywords: