Deutsche Website

---
Ludorf manor in calendar 2019
---
Langensee manor house in calendar 2021
---
A manor house for a whole group!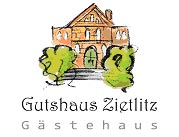 The guest house Zietlitz offers the suitable ambience for family celebrations, small seminars, groups of friends of historical manor houses; nature lovers, yoga groups and much more.
---
Manor House Lübsee
The owners of the estate were in 1807 Ludwig von Lützow, in 1826 Georg Wilhelm zu Schaumburg-Lippe, and in 1842 Friedrich von Meibohm. The manor house Lübsee was built around 1830/40.
---

---

---
In 1843 Dietrich Staudinger acquired the estate, it stayed in possession of this family until 1900. During this year Lübsee was bought by Albert Prince von Sachsen-Altenburg. From 1935 until the 15th of January 1943 Walter Count von Schaesberg-Thannheim was the owner of the estate.
Nowadays the manor house is inhabited. The refurbishment work started in 2013 and is now almost complete.
---
Structure of ownership prior to 1945:
1592-1712

von Linstow

1712-1743

As pledge von Schade

1780-1796

1798-1801

Chr. Wilhelm Schröder

1801-1811

Ludwig von Lützow

1811-1836

Georg Wilhelm Fürst zu Schaumburg-Lippe

1836-1843

Friedrich von Maibom

1843-1900

Heinrich Staudinger

1900-1935

Albert Prinz von Sachsen-Altenburg
Prinzessinnen von Sachsen-Altenburg and Herzoginnen zu Sachsen Olga Elisabeth verw. Gräfin Pückler und Maria verm. Prinzessin Heinrich XXXV.

1935-15.01.1943

Count Walter von Schaesberg-Thannheim

---
Keywords: