Deutsche Website

---
Ludorf manor in calendar 2019
---
Langensee manor house in calendar 2021
---
A manor house for a whole group!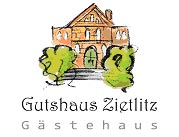 The guest house Zietlitz offers the suitable ambience for family celebrations, small seminars, groups of friends of historical manor houses; nature lovers, yoga groups and much more.
---
Manor House Losentitz
Up to 1767 the estate Losentitz on the island of Rügen was owned by the family of the Swedish Reichsrat (councillor of the realm) Axel Count von Löwen, previous owners during the 16th century had been the von Berglase family.
---

---

---
In 1767 the von Dyke family acquired the property, they remained the owners until 1935. The manor house, a two storey red brick building, was erected around 1892 commissioned by Otto von Dyke. After the expropriation of the last feudal lady Armgard von Heyden-Linden in 1945 the manor house provided a home for many families. After the political change in Germany restoration work did start, however the owner went bankrupt and the house stood empty for a few years. In 2009 new owners were found who are carrying on with the refurbishment work, they intend to use the manor house privately. Inside the building the largely preserved library is extremely valuable, also still to be found are excellent stucco works and partially painted wainscoting.
The manor house is surrounded by a six hectare landscape park which the Swedish Major General Moritz von Dyke had created between 1794 and 1811.

---
Keywords: