Deutsche Website

---
Ludorf manor in calendar 2019
---
Langensee manor house in calendar 2021
---
A manor house for a whole group!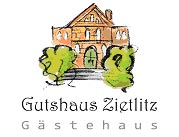 The guest house Zietlitz offers the suitable ambience for family celebrations, small seminars, groups of friends of historical manor houses; nature lovers, yoga groups and much more.
---
Manor House Löcknitz
During the 16th century Joachim von der Schulenburg had a solid Renaissance style manor house built, north of the castle.
---

---
It was a plain rendered three storey brick building above a rectangular ground plan. At the corner of the house stood an unpretentious stair tower. Around 1900 the building belonged to the brewery of Löcknitz. It is said that up to 1965 it was still inhabited. After that the house stood empty for twenty years. On November 7th in 1985 the manor house was blown up.

---
Keywords: