Deutsche Website

---
Ludorf manor in calendar 2019
---
Langensee manor house in calendar 2021
---
A manor house for a whole group!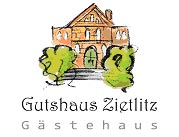 The guest house Zietlitz offers the suitable ambience for family celebrations, small seminars, groups of friends of historical manor houses; nature lovers, yoga groups and much more.
---
Manor House Leizen
Along a wide boulder access road one reaches the entrance portal of the manor house Leizen which was erected in 1898 in the Wilhelminian style on a nearly square floor plan.
---

---

---
One side has a loggia (recessed balcony ) with round arches, behind it lies a patio, followed by a flight of stairs. A further flight of stairs leads into the park with its ancient tree population.
Leizen was an old fiefdom of the von Knuth family. However it had been impawned many times over the centuries. In July 1750 Ernst Friedrich von Gundlach acquired the estate together with the surrounding acreage and this family remained the owners of the property up to 1945, the year of the land reform. After 1945 the manor house was first occupied by refugees later on it was used by different services of the community. Since the political change in Germany the manor house is again private property, after its restoration in 1996 it operated as a castle hotel for a few years. Of the former estate complex remains one handsome granary which is used by the volunteer fire brigade.
The core of the church dates back to the 13th century, it contains a tombstone with a coat-of-arms relief of the married couple Heinrich and Margarethe von Knuth, deceased in 1370.

---
Keywords: