Deutsche Website

---
Ludorf manor in calendar 2019
---
A manor house for a whole group!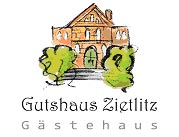 The guest house Zietlitz offers the suitable ambience for family celebrations, small seminars, groups of friends of historical manor houses; nature lovers, yoga groups and much more.
---
Manor House Leistenow
Up to 1756 the estate was in possession of the von Walsleben family. Subsequently it went to the von Heyden family. Last owner until 1945 was Bogislaw von Heyden.
---

---

---
The manor house was constructed in 1842, next to it there is a park which was created in the mid 19th century.

---
Keywords: