Deutsche Website

---
Ludorf manor in calendar 2019
---
Langensee manor house in calendar 2021
---
A manor house for a whole group!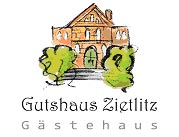 The guest house Zietlitz offers the suitable ambience for family celebrations, small seminars, groups of friends of historical manor houses; nature lovers, yoga groups and much more.
---
Manor House Leistenow
In Leistenow the estate complex with the manor house, distillery, park and avenue remained. The entire estate is under a preservation order. Leistenow was first mentioned in documents in 1291.
---

---

---
Bis 1756 war die Familie von Walsleben im Besitz des Gutes. Ihr Wappen befindet sich am Altar der um 1700 erbauten Kirche.
Up to 1756 the estate was in possession of the von Walsleben family. Their coat of arms is on the altar of the church built around 1700. In 1756 Wichard Wilhem von Heyden from Kartlow took over the estate. The manor house, a two-storey rendered building, was rebuilt in 1842 under Detloff Hermann von Heyden. The existing manor house became an estate building.
At the same time, Peter Joseph Lenné was commissioned to redesign the park. He created an English landscape park in typical Lenné style, with a large number of different tree species, avenues, an ice cellar, which today is home to many bat species, and a small watercourse.
The last owner of the estate before the expropriation due to the land reform was Bogislav von Heyden, the tenant Detloff von Heyden-Plötz.
Nowadays the manor house is privately owned, renovated, and inhabited.

---
Keywords: