Deutsche Website

---
Ludorf manor in calendar 2019
---
Langensee manor house in calendar 2021
---
A manor house for a whole group!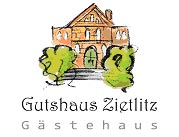 The guest house Zietlitz offers the suitable ambience for family celebrations, small seminars, groups of friends of historical manor houses; nature lovers, yoga groups and much more.
---
Manor House Leisten
An ancient chestnut-lined avenue leads through the village of Leisten to a circular flower bed. Behind this there are four magnificent lime trees in front of the manor house with its beautiful brick facade.
---

---

---
A flight of stairs offers access to the inside of the house, which was constructed around 1870 above the vault of a preceding building from the 13th / 14th century. Around 1900 the building was enlarged on the south eastern side by a one storey annexe and on the eastern side, in the area of the staircase, by an oriel. Over five hundred years until 1803 the estate was in possession of the von Lehsten family. As owners followed the von Penz family, from 1817 on Wilhelm Beust, and from 1899 on Johannes Schlutius later, until the expropriation, his heirs. After 1945 the manor house served at times as a cinema, also as an outpatient clinic. Nowadays it is private property and has since 1994 been extensively restored in line with listed building regulations. Apartments are for rent in the manor house.
A path leads from the manor house across the formerly spacious husbandry yard to the estate lake. Of the estate buildings an impressive granary remains, this is an outstanding example of manorial architecture. The four storey building rises above a foundation of rubble masonry. Placed in the high cambered ornamental gable pediment above the fragments of a clock is a Welsh cap.

---
Keywords: