Deutsche Website

---
Ludorf manor in calendar 2019
---
Langensee manor house in calendar 2021
---
A manor house for a whole group!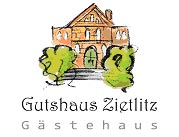 The guest house Zietlitz offers the suitable ambience for family celebrations, small seminars, groups of friends of historical manor houses; nature lovers, yoga groups and much more.
---
Manor House Leezen
The manor house was built in 1845 for Carl Detlef Evers. The planning and building construction was executed by master builder Jatzow.
---

---

---
In 1744 the estate went to the von Laffert family. Followed by the Dessin family, and subsequently the von Bülow, von Dorne and Evers families.
After 1945 the manor house was used for residential purposes.
Since 1995 the manor house has been restored, owner-occupied apartments and surgery rooms have been set up.
---
Structure of ownership prior to 1945:
| | |
| --- | --- |
| 1744-1782 | von Laffert |
| 1782-1791 | von Dessin |
| 1791-1820 | Matthias Franz von Bülow |
| 1820-1836 | President of the Chamber Friederike von Dorne |
| 1836-1860 | Carl Detlef Evers / The siblings Evers |
| 1860-1907 | Ludwig Diestel |
| 1907- | Dr. jur. Albert Markgraff and Margarethe Markgraff nee Muetzell |
| 1924-1945 | Hans Berckemeyer |

---
Keywords: