Deutsche Website

---
---
Ludorf manor in calendar 2019
---
Langensee manor house in calendar 2021
---
A manor house for a whole group!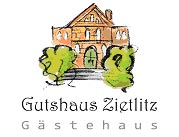 The guest house Zietlitz offers the suitable ambience for family celebrations, small seminars, groups of friends of historical manor houses; nature lovers, yoga groups and much more.
---
Manor House Lancken near Dranske on the island of Rügen
Christoph von der Lancken established the estate at this place in 1608 and had a solid residential house erected which was further extended in 1680.
---

---

---
The manor house, a two storey brick building, obtained its present appearance around 1720. Unfortunately nothing remains of the former rich layout and furnishings of the manor house. Inside a triple-run staircase used to lead to the upper floor, the entrance hall showed painted raftered ceilings, and some of the rooms had stucco work from about 1800. Up to 1878 the estate was in possession of the von der Lancken family who sold it to Max Wandhausen. As a result of marriage the estate became the property of the Klincke family who were expropriated in 1945.
The estate was opened to settlements after 1945 and refugees moved into the manor house. Owing to the poor structural condition of the house the last residents left in 1963, from then on it stood empty and deteriorated. Plans existed to restore the manor house into a holiday resort.
Attached to the manor house there is a park encased by a rubble stone wall which was possibly erected around 1730 and extended during the 19th century.

---
Keywords: