Deutsche Website

---
Ludorf manor in calendar 2019
---
Langensee manor house in calendar 2021
---
A manor house for a whole group!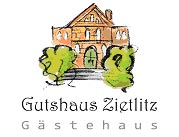 The guest house Zietlitz offers the suitable ambience for family celebrations, small seminars, groups of friends of historical manor houses; nature lovers, yoga groups and much more.
---
Manor House (Castle) Libnitz
The manor house, a brick building, was erected around 1912 in the style of New Objectivity.
---

---

---
The estate had been in possession of the Rügen Sovereigns since the 13th century, from 1747 on it belonged to two clerics from Bergen. At the beginning of the 20th century the Meyer-Sarnow family acquired the estate. Fritz Alfred Meyer, at that time known as ´Millionenmeier´ (Millions Meyer), due to his considerable wealth which he had inherited, had the manor house and the extensive estate buildings constructed. His mother was Selma Schichau the daughter of the founder of the Schichau shipyard in Elbing. Fritz Alfred Meyer met his wife Friderike Sarnow in Putbus. After their marriage they took the name Meyer-Sarnow. In 1945 the family fled. The wife of the squire was tragically killed at that time. Fritz Alfred Meyer died aged 78 in 1955 in Karlsruhe. After the expropriation the manor house was used for residential purposes. Remarkable are the many still remaining original parts of the interior fittings, especially the stair well with its painted beamed ceiling, the ceiling light and the stained-glass windows. Next to the manor house there is a well kept park in which a neoclassical style mausoleum for the Meyer-Sarnow family is located.
In 2000 the manor house was sold by the municipality. The new owner restored and modernised the building during the years of 2001 to 2003, apartments and holiday flats were developed, also a wellness complex.

---
Keywords: