Deutsche Website

---
Ludorf manor in calendar 2019
---
Langensee manor house in calendar 2021
---
A manor house for a whole group!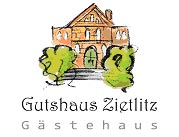 The guest house Zietlitz offers the suitable ambience for family celebrations, small seminars, groups of friends of historical manor houses; nature lovers, yoga groups and much more.
---
Langenhanshagen Manor House Mittelhof, Local District of Langenhanshagen
If one travels on the Rostock-Stralsund railway line and looks out of the train window, one will discover the romantic but dilapidated manor house in Mittelhof, just after Ribnitz-Damgarten.
---

---

---
With it´s partly richly decorated towers, verandas, oriels, dormers and terraces it looks like a charming fairytale castle. An inscription in the gable indicates the year 1907 as the year of completion of the reconstruction work. In 1905 the estate was in possession of Wilhelm Fürst and the Squires of Putbus. The tenant at that time, Head Bailiff Juhl, later purchased the estate and Walter Juhl managed it until the expropriation in 1945.
During GDR times the manor house was used as a kindergarten and as a residential building; however, since 1983 it stood empty. It did not help the building that it was classified as particularly endangered by decay by the Landesamt für Denkmalpflege (Regional authority for the protection of historic buildings and monuments). It was auctioned off in July 2001 and has since been reduced to a ruin. In 2019 another auction took place. The new lady owner received the building for 10.000 EUR with the obligation to take over the debts on the house too.
Two stable buildings of the former estate compound are extant; they were converted into residential buildings.
Mittelhof ist Bestandteil des Wochenkalenders 2012
Mittelhof finden Sie im Buch "Fotografische Zeitreise - Vorpommern", Band 1

---
Keywords: