Deutsche Website

---
Ludorf manor in calendar 2019
---
Langensee manor house in calendar 2021
---
A manor house for a whole group!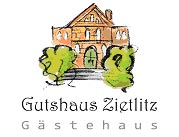 The guest house Zietlitz offers the suitable ambience for family celebrations, small seminars, groups of friends of historical manor houses; nature lovers, yoga groups and much more.
---
Castle Lütgenhof
Castle Lütgenhof is situated near Dassow directly at the nature reserve around the Dassow Lake in the midst of an extensive park landscape.
---

---

---
In the fiefdom documents of 1744 the owner Clawes Parkentin Graf zu Lütgenhaue is mentioned. In 1746 Friedrich von Eyben is named the new owner. In 1815 Councillor of Justice Moritz Christian Paepcke purchased the fiefdom of Lütgenhof. In 1839 Emperor Ferdinand I of Austria awarded him the nobility title of `Edler´ (Noble), which the family continued to use. From 1839 Moritz Edler von Paepcke had the manor house built in the classicist style. In 1890 the building was rebuilt, the north wing and the winter garden were created during this time.
After the expropriation of the von Paepcke family at the end of WWII, the manor house was used as a children´s home and refugee accommodation until 1947. Later, first a technical school moved into the building, then the staff of the Nationale Volksarmee (GDR Forces).
In the 1990s, the company Mast-Jägermeister purchased the manor house and had it extensively renovated. From 1999 on the castle hotel with its excellent cuisine offered holiday accommodation. Nowadays the manor house is a medical clinic, "Klinikum Schloss Lütgenhof".
---
Structure of ownership pre 1945:
| | |
| --- | --- |
| 1744 | Clawes Parkentin Graf zu Lütgenhaue |
| from 1746 | von Eyben |
| (1778)-1788 | Friedrich von Eyben |
| 1788-1815 | Adolf Gottlieb von Eyben |
| 1815-1839 | Moritz Christian (Edler von) Paepcke |
| 1858-1881 | Heinrich Friedrich Ludwig Edler von Paepcke |
| 1881-1902 | Richard Wilhelm Reimar Heinrich Moritz Edler von Paepcke |
| 1902-1903 | Moritz Edler von Paepcke |
| 1903-1945 | Reimar Edler von Paepcke |

---
Keywords: