Deutsche Website

---
Weddings & celebrations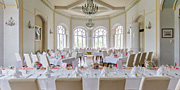 in the stylish ambience of Gamehl Castle - the faithfully restored ballroom offers room for 80 people.
---
A manor house for a whole group!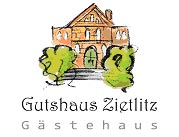 The guest house Zietlitz offers the suitable ambience for family celebrations, small seminars, groups of friends of historical manor houses; nature lovers, yoga groups and much more.
---
Manor house Ganzow in calendar 2022
---
Manor House Großenhof
Großenhof is an old ancestral seat of the widely dispersed von Plessen knightly family. In the 14th century, the "great castle" was built as a fortified moated castle for the knight Johannes Storm.
---

---

---
Later, it was acquired by the Plessens, who at the same time also owned the large estate of Damshagen beside many other properties. For instance, a squire Vollrath von Plessen is mentioned in the record books to have occupied the property in 1602.
The von Plessen family built a half-timbered manor house on the remains of the moated castle around 1660, which was later rebuilt several times. Around 1896, the property was owned by Christian Carl Friedrich and Andreas Friedrich Carl Schröder. The Großenhof manor house is a very nice, romantic building surrounded by a moat.
After 1945, it was used as a youth hostel. It has been renovated in recent years and is now in private hands.

---
Keywords: