Deutsche Website

---
Weddings & celebrations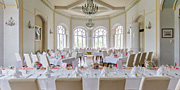 in the stylish ambience of Gamehl Castle - the faithfully restored ballroom offers room for 80 people.
---
A manor house for a whole group!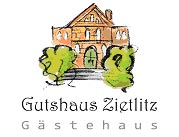 The guest house Zietlitz offers the suitable ambience for family celebrations, small seminars, groups of friends of historical manor houses; nature lovers, yoga groups and much more.
---
Manor house Ganzow in calendar 2022
---
Manor House Groß Raden
Groß Raden is well-known due to the archaeological open-air museum located northeast of the village in a lowland area next to Lake Groß Raden. The circular castle is located on a prominent peninsula.
---

---

---
It has a diameter of 50 meters and is well visible from afar. This is where the excavations of a Slavic settlement from the 9th and 10th centuries were discovered. The park and the manor house are also adjacent to the lake. The plans to redesign an older building at the beginning of the 20th century had been commissioned by the then owner, Werner Schütt, to the builder and architect Paul Korff. From the 14th century to 1669, the property was owned by the von Bülow family, followed by the von Sperling family, then the von Schack family in 1699. In 1836, it was sold to Gottlieb von Haeseler. In 1841, the property was purchased by the Koch family. In 1862, it was owned by Ludwig Krüger, von Zeuner in 1889, Leo Richard von Alvensleben starting in 1908, and finally by Werner Schütt starting in 1924.
The manor house was largely used as a residential building after 1945.
Today, it is in private hands and is still lived in.
The former estate is no longer there. Only a grain store, which now houses an old-timer museum, has been preserved.
The church, an early-Gothic brick building from the late 13th /early 14th century, is located at the highest point of the village.

---
Keywords: