Deutsche Website

---
Weddings & celebrations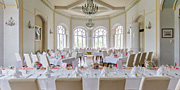 in the stylish ambience of Gamehl Castle - the faithfully restored ballroom offers room for 80 people.
---
A manor house for a whole group!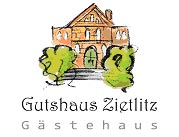 The guest house Zietlitz offers the suitable ambience for family celebrations, small seminars, groups of friends of historical manor houses; nature lovers, yoga groups and much more.
---
Manor house Ganzow in calendar 2022
---
Manor House (Castle) Göhren
Göhren had a castle-like manor house from the mid-19th century. The Gothic building was constructed in 1855 by Friedrich Hitzig of Berlin as a multi-part, elaborate brick structure.
---

---

---
In 1913, it was extended to the west by the Schwerin constructor, Hamann, making it 18 axes wide. The entire complex was enriched with bay windows, terraces, arrows, arches, and pinnacles. It is said that Göhren was built based on the model of the Babelsberg castle. Remains of the original castle complex can still be found in the park. Göhren was an old knightly fief, which was first owned by the von Osterwald family and then sold to the Pomeranian von Blankenberg family in 1519. Later, the owners changed quite frequently. Some of the owners included the von Neuenkirchen, von Rieben, and Brockhusen families. In the 19th century, it was owned by the von der Lancken family, the Merker family, and the Lichtwald family. In 1893/41, Göhren fell into the hands of the Counts of Schwerin from Wolfshagen. The last owner was Ulrich-Wilhelm von Schwerin from Schwanenfeld from 1926 onwards.
He was sentenced to death by the Nazis in 1944 for his active participation and, later, murdered in Berlin-Plötzensee. His family ended up in Sippenhaft and had to leave Göhren. The estate was expropriated by the Nazis in 1944, and the manor house burnt down completely during the war.
Today, only remnants of the walls remain. There is a commemorative plaque for Ulrich-Wilhelm von Schwerin from Schwanenfeld in the Göhren church. Members of the Schwerin-Schwanenfeld family are now back in Göhren and currently working towards restoring and preserving the former estate.

---
Keywords: