Deutsche Website

---
Weddings & celebrations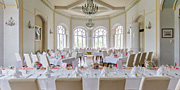 in the stylish ambience of Gamehl Castle - the faithfully restored ballroom offers room for 80 people.
---
A manor house for a whole group!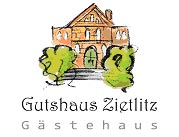 The guest house Zietlitz offers the suitable ambience for family celebrations, small seminars, groups of friends of historical manor houses; nature lovers, yoga groups and much more.
---
Manor house Ganzow in calendar 2022
---
Gutshaus Groß Ridsenow (in german only)
Um 1776 im Auftrag der Familie von Wendhausen errichtetes Gutshaus. Letzter Besitzer des Allodialgutes mit einer Größe von 837,5 Hektar war Paul Mierendorff. 1938 wurde das Gut durch die Siedlungsgesellschaft "Ostland" aufgesiedelt.
---

---

---
Nach Kriegsende diente das Gutshaus lange Zeit als Flüchtlingsunterkunft und später als Wohnhaus. Heute befindet es sich in Privatbesitz. Es ist umgeben von einem Park. Gutshaus und Park stehen unter Denkmalschutz.
---
Besitzverhältnisse vor 1945:
1724 pfandweise
1748 erblich bis 1783

Familie von Wendhausen

1783-1807

Oberst Friedrich von Langen

1807-1811

Johann Christian Janisch

1811-1817

Johann Bockhahn

1817-1832

August Friedrich Engel

1832-1833

H. W. Chr. von Boekmann

1833-1845

Johann Friedrich Engelbrecht

1845-1892

Gustav Karsten

1892-1905

Prof. Dr. med. Carl von Mosengeil

1905-1912

Frau verw. Geheime Medizinalrätin Helene von Mosengeil, geb. Prym (Bonn)
Frau Dr. Herta Bender, geb. von Mosengeil (Heidelberg)
Frau Dr. Maria Pauly, geb. von Mosengeil (Würzburg)
Frau Margarethe Elisabeth Mannesmann, geb. von Mosengeil (Remscheid)

1912-um 1930

Rittmeister a. D. Paul Mierendorff

1938

Siedlungsgesellschaft "Ostland"

---
Keywords: