Deutsche Website

---
Historical mills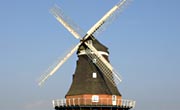 In some places these special technical monuments have been preserved. You can find many of them on the mill page.
---
So that your dream does not become a nightmare
A real estate portal dedicated to castles and manor houses in Mecklenburg-Vorpommern and Brandenburg that supports you in every phase of your project's development.
---
Bassendorf manor house in calendar 2021
---
Manor House Bütow
Bütow is located south of the Mecklenburg Lake District, southwest of Röbel. It is where former farmers used to work in lines right next to the village road. A little further away is the estate with large stables and the manor house in country house design.
---

---

---
The village landmark – a huge grain store – can be seen from quite a distance. It was built as a bread factory in the 1920s and was supposed to supply Berlin with bread and pastries. However, the production had to be discontinued following protests by Berlin bakers. During the 13th century, most of the property was owned by the Röbel monastery, while Vicke Bune owned a smaller share. In 1366, the latter pledged his share to Heinrich Knuth and, later, the Prignitz family settled in the village. In 1620, the von Lepel family purchased the village but filed for bankruptcy 30 years later. The property was owned by the von Pritzbuer family thereafter, followed by the von Bülow family, the von Pederstorf family, and the von Blücher family who remained in possession until 1929. They were followed by the owner of the department store, Rudolf Karstadt. The manor house was built in the mid-19th century and renovated and expanded at the beginning of the 20th century. It was a house from the GDR times, even the management of the state-owned property was based here.
Today, it is once again the center of an agricultural operation that traditionally focuses on the cultivation of potatoes.
---
Structure of ownership pre 1945:
| | |
| --- | --- |
| 1712-1760 | von Pederstorf (in Finken) |
| 1760- | von Blücher (auf Finken) |
| (1781)-1792 | Friedrich Helmut Ludwig von Blücher |
| 1792-1842 | Ludwig Gerhard Hartwig Graf von Blücher (see Finken) |
| 1842-1877 | Adolph Graf von Blücher (see Finken) |
| 1877-(1929) | cavalry captain Wolfgang Friedrich Franz Leonhard Graf von Blücher (see Finken) |
| (1938) | Rudolf Karstadt |

---
Keywords: