Deutsche Website

---
Historical mills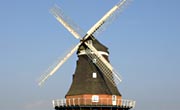 In some places these special technical monuments have been preserved. You can find many of them on the mill page.
---
Castle, Manor House or Farm House?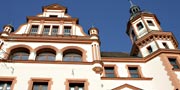 Information about the classification castle, manor house or farmhouse. Surely you must have asked yourself by which criteria we sorted the listing of manor houses and castles.
---
So that your dream does not become a nightmare
A real estate portal dedicated to castles and manor houses in Mecklenburg-Vorpommern and Brandenburg that supports you in every phase of your project's development.
---
Manor House Alt Käbelich
Built around 1800 in the classicistic stile. Owned by Mister Lack from 1702 to 1719.
---

---

---
Then it was sold to the duke Adolph Friedrich III. von Mecklenburg-Strelitz and was a demesne up to 1945. The tenant was 1939 Johannes Wendtlandt. It was used to house refugees and later it was used for residential purposes. After 1990 it was privatized. The house is falling into ruins.

---
Keywords: