Deutsche Website

---
Manor house Viecheln in calendar 2022
---
Design by ars-campus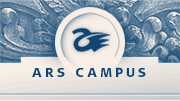 ars-campus, the specialists of webdesign, printdesign and logo – based in Rostock and Stralsund.
---
Varchentin Manor (Castle)
The manor house was built in the Tudor Gothic style in 1847. The architect of the imposing building was the Swiss Auguste de Meuron, who erected numerous buildings, mainly city villas, in Hamburg.
---

---
The house possesses a picturesque silhouette with its elevations of different heights, corner towers, and castellated crown. The estate belonged to the mayor of Waren, von dem Berge, and later to the von Heydebrech, Kruse, and von Rostke families. In 1836 the Hamburg businessman Gottlieb Jenisch acquired the property. Through marriage the estate came to the Counts Grote in 1875. The last owner was Friedrich Franz Graf (Count) Grote. After 1945 the property was plundered and the house used first as accommodation for refugees and later as a school for forestry. For many years now it has stood empty.
The limited partnerships Schloss Varchentin (Varchentin Castle) and Gutshof Varchentin (Varchentin Estate) acquired both house and land in 2006 and planned to rehab the house into a hotel by summer 2009. The concept was to design the hotel as a journey back in time to 1927 and to use the adjoining estate grounds as a tourist attraction showcasing period trades that would also supply the culinary needs of the hotel. This plan, however, has been given up.
Gottlieb Jenisch had the landscape park laid out to plans by Peter Joseph Lenné from 1838. The views from the house to the Gross Varchentiner Lake and back, created by this scheme, are impressive.
Within the park lies a mausoleum of the Grote family with a Neo-Renaissance façade dating from the year 1895. After the war the mausoleum was plundered of all its metal fittings.
---
Structure of ownership pre 1945:
| | |
| --- | --- |
| 1680-1756 | von Ferber |
| 1756-1808 | von Klinggräff |
| 1808-1836 | von Ferber |
| 1836-1875 | Gottlieb Jenisch (Hamburger Bankier) |
| 1875-1945 | In 1861 the manor came into the possession of the Royal Hanoverian Envoy in Madrid Adolf Count Grote via Jenisch's daughter. |

---
Keywords: