Deutsche Website

---
A manor house for a whole group!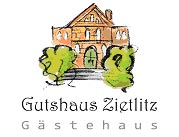 The guest house Zietlitz offers the suitable ambience for family celebrations, small seminars, groups of friends of historical manor houses; nature lovers, yoga groups and much more.
---
City Guide Stralsund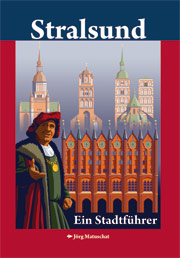 for guests of the Hanseatic city: A richly illustrated ramble through the present and history of the Hanseatic city of Stralsund with a map of the old town.
---
Zahren Manor House near Waren
Zahren lies on the edge of the Müritz National Park in the middle of the Mecklenburg Lake District. In 1274 Prince Nicholas I of Werle enfeoffed Bernhard and Heinrich Peccatel and the Knight von Raven with the estate; the Bardenfleth also had their seat here around that time.
---

---

---
In 1519 the estate went to the Holstein family, in 1668 to Henning von Heydebreck, in 1685 to Baron von Erlenkamp, in 1715 to the von Hacke family, in 1728 to Captain von Behr, and in 1782 to the von Oertzens. In 1836 Karl August von Arenstorff bought the property, which remained in the possession of the von Arenstorff (Arensdorf) family until its dispossession in 1945.
The house is plastered; it was built in 1730 and reconstructed at the beginning of the 19th century by order of the von Arenstorffs. The gable on the front façade bears the arms of the von Arenstorffs. After 1945 the building contained apartments, a restaurant, a grocery store, and municipal offices.
In 1991 the house, protected by monuments laws, was acquired by the Blue Cross of Gross Vielen and was rehabbed the same year. Today the building serves as a social therapeutic facility for alcoholics, those at risk of arrest, and released prisoners.
Behind the house is a small, very well-maintained park.
---
Structure of ownership prior to 1945:
1274

Bernhard and Heinrich Peccatel, Knight von Raven, von Bardenfleth

1519

Holstein

1668-1685

Henning von Heydebreck

1685-1715

Baron von Erlenkamp

1715-1728

von Hacke family

1728-1742

captain von Behr

1742-1782

von Ziethen (son-in-law von Behr)

1782-1836

1836-1945

von Arenstorff
1921 Altwig von Arenstorff
1939 Hans Henning von Arenstorff

---
Keywords: