Deutsche Website

---
Manor house Viecheln in calendar 2022
---
Design by ars-campus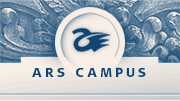 ars-campus, the specialists of webdesign, printdesign and logo – based in Rostock and Stralsund.
---
Varnkevitz Manor House
Broken window panes, missing doors, a completely demolished interior, and a totally overgrown park - this is the former manor house at Varnkevitz at the beginning of 2013.
---

---

---
But on the island of Rügen even a property like this was able to find an investor. On the former estate, which lies only 400 meters (435 yards) from the Baltic Sea, he envisions creating a bio-hotel with a sauna area, a bio-restaurant, and a swimming pool. Into the 18th century the property belonged to several owners, some of whom also occupied it. Among them were the von Zuhme, von Virs, von Pancker, von Quatz, von Krakevitz, and von Bohlen families. From 1802 the estate belonged to the von der Lancken family, from 1857 to the Spaldings, in 1928 to Friedrich Karl von Esmarch, and before 1945 to the Hertling family. The manor house was built in 1800 and reconstruction took place in 1867.
After a radical transformation in the 1960s into a holiday destination with restaurant, meeting halls, and guest rooms, hardly anything was left of the original architecture and interior fittings. Only the high fieldstone foundation hints at the former manor house, empty since 1995.

---
Keywords: