Deutsche Website

---
Manor house Solzow in calendar 2022
---
Travelling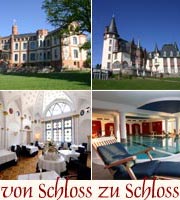 from castle to castle.
---
A manor house for a whole group!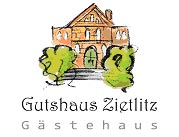 The guest house Zietlitz offers the suitable ambience for family celebrations, small seminars, groups of friends of historical manor houses; nature lovers, yoga groups and much more.
---
Manor House Setzin
Just a few kilometers west of Hagenow lies the town of Setzin. It is centered around what was once a grandiose manor house. Setzin was originally a fief of the von Lützow family.
---

---

---
In 1630, the estate was acquired by Duke Adolf Friedrich I of Mecklenburg-Schwerin. After 1634, the owners changed frequently between the von Pentz, von Graevenitz, von Bülow, von Veltheim, von Paepcke, and von Könemann families as well as Dr. Bolten and Count of Eyben. In 1852, it was acquired by August von Dörung. In 1860, he built a new Neo-Gothic manor house on the foundations of the former Baroque building starting in 1701. In 1900, the estate was acquired by Maximilian Schinckel, a Hamburg banker. The mansion was renovated, the eight-hectare park redesigned, and farmhouses erected. In the 1930s, parts of the estate were sub-divided and the remainder acquired by Walter Rau, who remained owner until 1945.
The façade of the mansion was deprived of any decoration in 1959 and the pointed arches, battlements, towers, cornices, which once gave the building the charm of an English countryside office, destroyed.
In 2002, after it had remained vacant for many years, the ruined manor house was privatized and restoration began.
The park has been divided up and is overgrown.

---
Keywords: