Deutsche Website

---
Manor house Solzow in calendar 2022
---
Travelling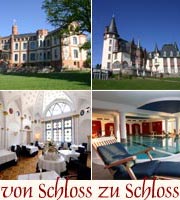 from castle to castle.
---
A manor house for a whole group!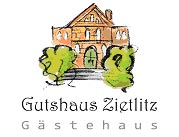 The guest house Zietlitz offers the suitable ambience for family celebrations, small seminars, groups of friends of historical manor houses; nature lovers, yoga groups and much more.
---
Manor House (Castle) Sassnitz-Dwasieden
Dwasiden was part of the Lancken-Jasmund knightly estate. In 1577, the estate was owned by the von Barnekow family and the monastery of St. Annen and Brigitten in Stralsund.
---

---

---
In 1872, the great banker, Adolph von Hansemann, acquired the property from Baron Edward von Barnekow. Between 1871 and 1877, the manor house was built in Italian Renaissance style based on the designs of architect Friedrich Hitzig. Hansemann is the one who had the port of Sassnitz established between 1887 and 1896. When Adolph von Hansemann died in 1903, the property was taken up by the widow, later his granddaughter, who was married to a Captain from the von Oertzen family. In 1935, the Oertzens sold the property to the municipality, who then sold it to the German naval administration.
After the war, the manor house served as a refugee and quarantine camp until 1948, when it was demolished following an order by the municipal council for extraction of bricks. Only parts of the one-storey side wing remained. The ground was used for military purposes from 1955 onwards.
The manor house was part of a landscape park. In 1997, a fire greatly destroyed the stable.
Plans from 1993 show that Sassnitz was to be transformed to "Kurgebiet Dwasieden" (a spa region). The plan was to integrate the historic façade of the manor house in a modern spa resort with a hotel, but this never came to be.
For further informations: www.dwasieden.de (only ger)

---
Keywords: