Deutsche Website

---
Neu Wendorf manor in calendar 2019
---
Design by ars-campus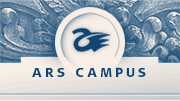 ars-campus, the specialists of webdesign, printdesign and logo – based in Rostock and Stralsund.
---
Neu Bartelshagen manor in calendar 2019
---
Manor House Niekrenz
Niekrenz is a municipality in the district of Sanitz, southeast of Rostock. The estate was owned by Karl von Levetzow at the beginning of the 19th century.
---

---

---
In 1878, it was acquired by Heinrich August Stever and was still in the family's possession in 1924. The mansion was probably rebuilt with the change of owners. The manor house is a two-storey plastered building. The entrance of the court side has the shape of an altar supported by pillars. On the right is a Turman building, on the park side a terrace with a cast iron roof. The terrace can be accessed from the garden hall, whose walls are decorated with marble. Some original details and decorations have been preserved in the interior. These include stucco ceilings, doors, and wooden panels. The listed manor house is now a private property and is being renovated.
In the similarly listed park, which is currently ragged and overgrown, lies a forsaken cemetery of the Stever family.
Two stables from the original estate were preserved. One was converted into a residential house, while the other continues to dilapidate.
---
Structure of ownership pre 1945:
| | |
| --- | --- |
| 1695-1798 | du Puits (with Wehnendorf) |
| (1781)-1798 | Vollrath Bogislaw du Puits (see Wehnendorf and Vietow) |
| 1798-1800 | Councillor of justice Hans Detlef Freiherr von Hammerstein (see Wehnendorf and Vietow) |
| 1800-1801 | Valet de chambre von Qualen (see Wehnendorf and Vietow) |
| 1801-1806 | Heinrich Carl von Lowtzow (see Wehnendorf) |
| 1806-1813 | Dr. Reinkasten for the creditors of the von Lowtzow family |
| 1813-1838 | Johann Christian Theodor Stever (see Wehnendorf) |
| 1838-1892 | Heinrich August Stever (see Wehnendorf) |
| 1892-1906 | Heinrich August (jun.) Stever (see Wehnendorf) |
| 1906-1930 | Johannes Stever (see Wehnendorf) |
| 1930-1945 | Friedrich Franz Stever (see Wehnendorf) |

---
Keywords: