Deutsche Website

---
Manor house Manderow in calendar 2022
---
A manor house for a whole group!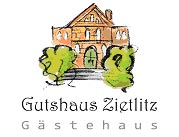 The guest house Zietlitz offers the suitable ambience for family celebrations, small seminars, groups of friends of historical manor houses; nature lovers, yoga groups and much more.
---
---
Moated Castle Mellenthin
The Renaissance castle of Mellenthin stands on an artificially created island surrounded by a wide moat enclosed by boulder stones.
---

---

---
It was built around 1575 by the von Nienkerken (Neuenkirchen) family, who sat here for four centuries until 1630.
The castle consists of a two-storey main building with two one-storey side wings enclosing the courtyard. Inside the castle, the elaborately designed entrance hall, whose ceiling is supported by a column, is impressive. Eye-catching here is a magnificent fire place with rich Renaissance ornamentation.
In the 1640s, the Swede Axel Oxenstierna was granted the fiefdom of the Mellenthin estates and bequeathed them to his son Johann. Through marriage to Margarete de Brahe, Johann Oxenstierna's widow, Landgrave Friedrich II of Hesse-Homburg came into possession of the estate. At the end of the 17th century, the Swedish general Müller von der Lühne was the owner, followed by Peter Ernst von Meyenn, who had the castle generously rebuilt.
During the 19th century, the Mellenthin estates were sold by forced auction and until the dissolution of the estate district in 1928, the owners changed frequently.
After 1945, the castle was used as a kindergarten, for administration and for flats.
In 2001, the Fiodora family purchased the building and set up a restaurant and café in addition to the hotel business.

---
Keywords: