Deutsche Website

---
Ludorf manor in calendar 2019
---
Langensee manor house in calendar 2021
---
A manor house for a whole group!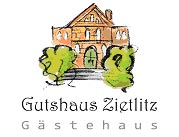 The guest house Zietlitz offers the suitable ambience for family celebrations, small seminars, groups of friends of historical manor houses; nature lovers, yoga groups and much more.
---
Manor House (Castle) Lelkendorf
Lelkendorf, located on the northern edge of the nature reserve Mecklenburgische Schweiz, has been in possession of the von Levetzow family since 1224, with merely one interruption from 1945 until 1989.
---

---

---
The three remaining barrel vaults and the foundation walls of the manor house, which is surrounded by 27 hectares of very well-kept landscaped park with rare trees, date back to 1224. In 1629 the manor house was burned down by the troops of Wallenstein. Thereupon the von Levetzow family had a new building in renaissance style erected including the remaining foundation walls. The architect Schultze-Naumburg (Cecilienhof Potsdam) redesigned this manor house in 1898 in the Tudor style. In 1904, the von Levetzow family had the architect Paul Korff add a porch to the entrance hall.
After WWII the manor house accommodated a kindergarten, the school, and a pub, also the community administration and the post office. The von Levetzow family re-acquired the manor house after 1989. They renovated the building extensively and gradually established owner-occupied flats and holiday homes.
The old granary, built in 1883, has also been restored in recent years and is in use for workshops offering accommodation for overnight stays too.
The burial site of the von Levetzow family is located in the forest, southwest of the village.
Lelkendorf can be found in the book "Fotografische Zeitreise Mecklenburg" Band 3 (Photographic Time Travel Mecklenburg) Volume 3.

---
Keywords: