Deutsche Website

---
Weddings & celebrations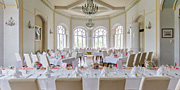 in the stylish ambience of Gamehl Castle - the faithfully restored ballroom offers room for 80 people.
---
A manor house for a whole group!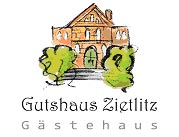 The guest house Zietlitz offers the suitable ambience for family celebrations, small seminars, groups of friends of historical manor houses; nature lovers, yoga groups and much more.
---
Manor house Ganzow in calendar 2022
---
Manor House Groß Wüstenfelde
The Groß Wüstenfelde manor house is built on an old Slavic castle. The place was documented for the first time in 1314. It was the home of the knights Vicke and Hinrich Smeker in 1355.
---

---

---
At the beginning of the 17th century, J. G. Ribbeck acquired the property followed by the von Kettenburg family a few years later. The von Kettenburg family remained here until 1796, after which ownership changed multiple times until the von Kettenburg reacquired the property in 1843. They kept it until the property was divided up in 1928 by the Mecklenburg Landgesellschaft (Association for Rural Development). The half-timbered house was constructed on the cellar vaults of an old castle around 1700 by order of the von Kettenburg.
During the GDR period, the estate was used by a local agricultural production enterprise.
The manor house had several rental apartments and a kindergarten. Since 1994, it is a private property again and the beautiful half-timbered house has been renovated. Guests can now relax in the cozy holiday apartments in rural style. There is a stone bridge leading across the 1.5 m deep and up to 20 m wide trench. Behind it is a well-preserved ring wall with a height of up to 6 m.
The farmhouse with the buildings from the 18th and 19th centuries is situated outside the castle walls.
---
Structure of ownership pre 1945:
| | |
| --- | --- |
| before 1355 | knight von Schmecker (Smeker, Schmeker) |
| 1608-1621 | J. G. von Ribbeck |
| 1621-1796 | von der Kettenburg family |
| 1796-1797 | privy counsellor Kiesewetter |
| 1797-1799 | the brothers: privy councillor and administrative district officer Carl Friedrich Christoff von der Kettenburg and privy administrative district officer Peter August von der Kettenburg |
| 1799-1801 | Christoff Wilhelm Stüdemann |
| 1801-1805 | captain Carl Friedrich von Müller |
| 1805-1828 | Heinrich Schröder |
| 1828-1845 | brothers Richard Moritz Oppenheimer and Georg Friedrich Ludwig Oppenheimer |
| 1845-1882 | chamberlain Cuno August von der Kettenburg (see Matgendorf) |
| 1882-1900 | Franz Freiherr von der Kettenburg (see Matgendorf, Tellow) |
| 1900-1905 | Johann Freiherr von der Kettenburg (see Matgendorf, Tellow) |
| 1905-1926 | Franz Freiherr von der Kettenburg (see Matgendorf, Tellow |
| 1927 | Mecklenburgische Landgesellschaft (settlement organization) |

---
Keywords: